Are you seeking an opportunity to help kids play, be active and unplug? Camp Hubbard's goal is to provide an environment for campers to feel safe learning new activities, stay active, have fun, and make friends!
Since 1998, Camp Hubbard has provided hundreds of campers ages 4.5 to 16 years old, the opportunity to develop active skills to last a lifetime. We have watched our campers grow socially, emotionally and physically in a safe, positive environment. One week sessions, full day or half days, provide flexibility to attend camp sessions around summer plans.
Camp Hubbard, established in 1998, is a co-ed summer camp offering one week sessions to campers 4.5 to 14 years old. Camp Hubbard is a fun, active, unplugged environment that engages campers in a variety of games, activities, sports and themes. Campers love the energetic, kind staff and develop friendships throughout the summer. Hubbard provides a safe, active environment to encourage physical, social, and emotional growth for a lifetime of success.
Camp Counselor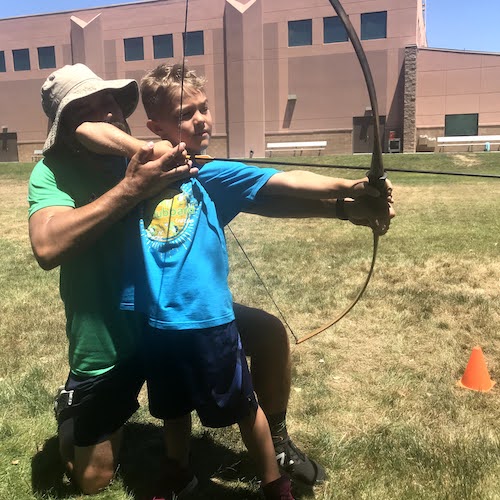 A summer camp counselor may be the most fun job you ever have! It takes great energy, enthusiasm, creativity, flexibility, and patience. Counselors truly get to know the campers, helping them with daily needs, fostering friendships, & providing a comfortable learning environment. Counselors are expected to facilitate games and crafts, teach sports, adhere to the daily schedule, and participate in theme activities.
Responsibility for the kids and a diligent eye for safety is paramount.
Hours 8:00-4:00, Monday-Friday
Basic Life Saving Certification (BLS) Required for each role at Camp. If you do not currently have a BLS certification, that's OK!! Once hired, we can help you find where to go get certified so you are can have your BLS certification before camp starts!
Must be at least 16 years old.
Extended Stay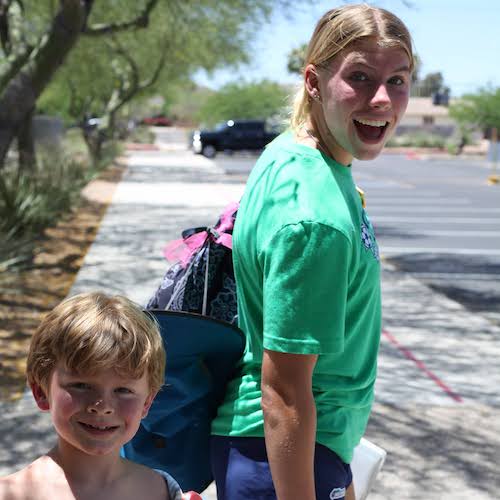 Extended Stay staff provide supervision at the end of the day when camp is over and the majority of campers have left.  Staff engage with campers playing fun games and activities such as sports, board games, collaborative games, or coloring. Staff will ensure campers are signed out, communicate any camp related messages to the parents, and follow all camp standards and policies.
Responsibility for the campers and an eye for safety is paramount.
Hours 3:15-6:15 M-Th, til 7pm on Fridays.
Extended Stay counselors must be at least 16 years old.
Extended Stay Leads must be at least 18 years old.
Days and Dates: Monday through Friday. Camp Hubbard runs May 24-Aug 6. 
Mandatory training takes place during the Memorial Day weekend.
PHILOSOPHY
Our Campers build character and confidence through daily activities geared towards learning and fun in a positive environment. Campers connect with others, make new friends, try new things and laugh! It is a true pleasure to provide campers with smiles every day.  Our goal is to provide an environment in which the campers can feel safe learning new activities, have fun, be active and make new friends. We teach them games and play a variety of sports throughout the day. Our theme weeks provide a different identity and focus each week. 

Campers learn and grow at Camp Hubbard. It is about trying new things, becoming confident in their skills, and playing! We want to give them skills to lead fun game at recess and to be comfortable trying out for a school or team sport if they desire. 
At Hubbard, we believe in our Core Values and apply them to all of our interactions:
Do small things with great love.
Everyone is Family
Whatever it takes
Our goals:
Enjoy being active
Be Playground ready!
Thrive with Us:
Embrace the HFSS Core Values
Provide a safe camp environment
Have a can do attitude and be a team player
Ability to problem solve and react quickly to situations
Key Requirements:
Ability to stand, walk, stoop, crouch or swim for up to 5 hours in the water
Ability to lift, hold, and/or move equipment or small child up to 50 pounds
Minimum 2 years of high school - must be 16 years or older
Member schools are independently owned and operated. Your application will go directly to the member school, and all hiring decisions will be made by the management of this school. All inquiries about employment at these schools should be made directly to the school location, and not to US Swim School Association.